Survey
Survey for University/Faculty Representatives
---
Optional Tours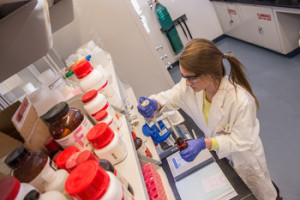 Syracuse Biomaterials Institute
Explore one of Syracuse University's premier research centers, the Syracuse Biomaterials Institute, an interdisciplinary institute focused on research in biological materials, from the properties of individual cells, to their organization into tissues and organs, to the development of smart medical devices. Areas of focus range from applied biomaterials research, aiming at designing natural and synthetic substances designed to treat, augment, or replace tissues and organs of the human body as treatments to disease or injury, to research into the interactions between biological matter and non-living materials.
---
Crouse Bell Tower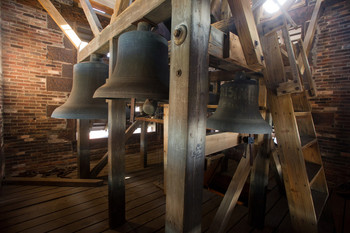 Join the College of Visual and Performing Arts and the Setnor School of Music for an exclusive tour of the Crouse College chimes. Your Chimemaster tour guide will take you to the highest heights of Crouse College to see and hear the 10 bells that compose the "Chimes of Crouse." Crouse College's stately bell tower was designed to house the first chimes installed in Syracuse, which were manufactured by Clinton H. Meneely Bell Foundry of Troy, New York. Installed in 1899, the original nine bells cost approximately $5,000 (a $1,000 discount was applied) and range in weight from 375 to 3,00 pounds. The bell metal consists of copper (78 parts) and tine (22 parts). A tenth bell was added in 1937.
Sign up is required and limited to 12 guests. Please note that this tour requires steep staircase climbing and walking.

---
Dick Clark Studios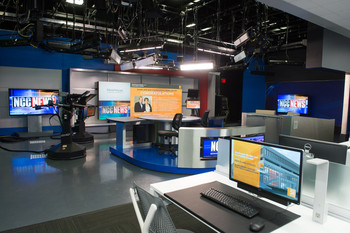 Named for legendary entertainer and SU alumnus Dick Clark '51, the studios are the "show-stopper" for students: a high-tech entertainment production environment that rivals many Hollywood studios. The tour will include several opportunities for hands-on experience.
Features include:
Full soundstage suitable for live or digitally recorded productions
Full digital workflow integrating studio and post production facilities
Virtual studio accommodating green screen production, still photography, digital cinema film-style production and other media applications
High-definition production capability throughout the studios and control rooms, with the ability to shoot film-style 3-D production
---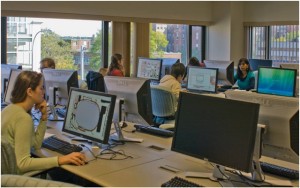 Geographic Information and Analysis Lab
The Integrated Spatial Dynamics (ISD) Laboratory is designed to promote teaching and research in spatial analyses of environmental and ecological transformations, community change, and the dynamics of integrated human-natural systems. This one-hour hands-on experience will allow participants to see how data can impact decision making in the public and private sector.